Coach Amigo desktop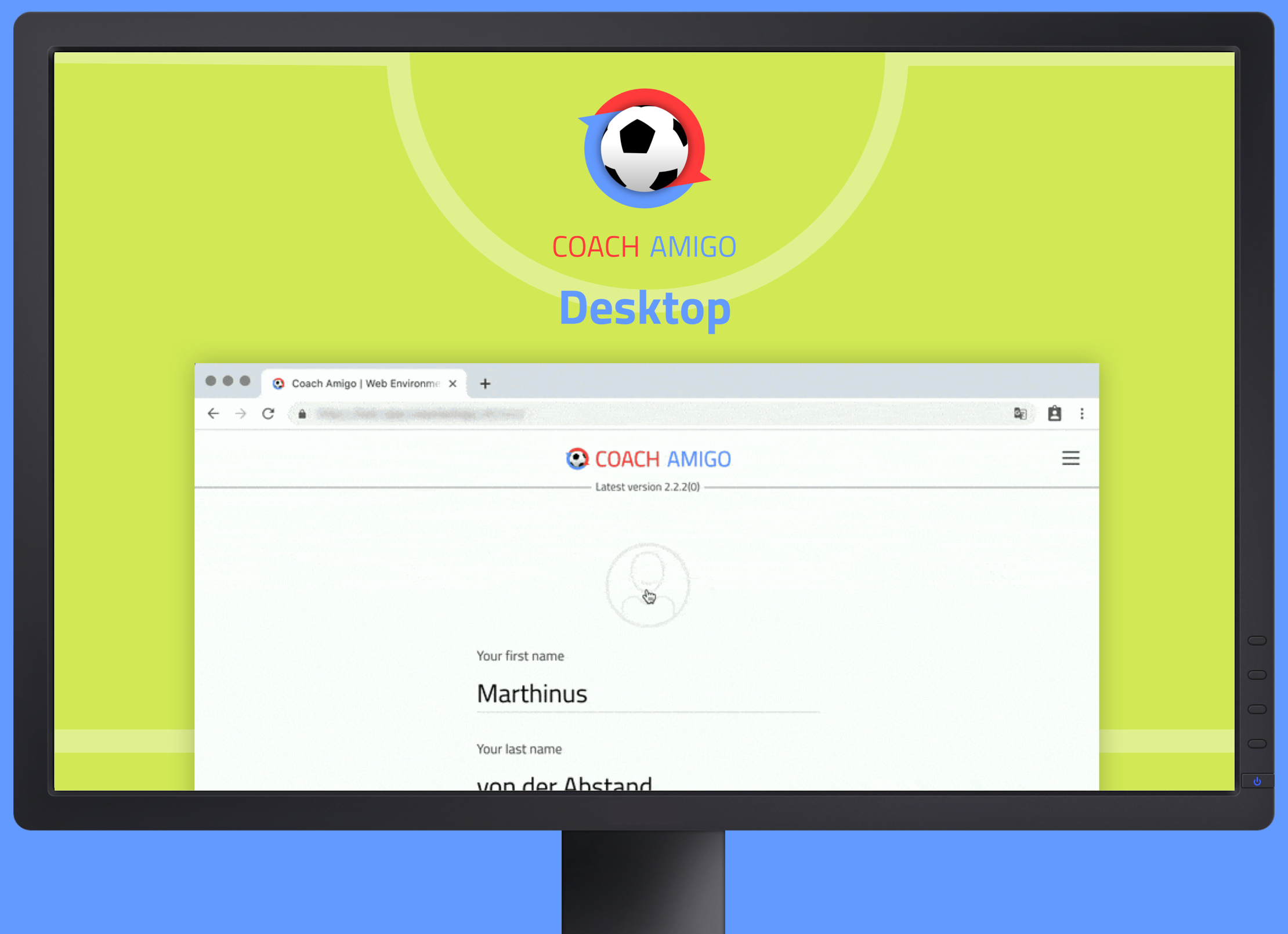 19 July 2019
A lot has developed in recent weeks. The most striking feature is the development of Coach Amigo on your PC or laptop. This will become available via your web browser after the summer holidays. Initially for our group of test users.
Login and sharing your team
With this launch, we will also have launched a simplified registration process. That means starting up on your computer, entering players, setting up your formation and then continuing in the app. And vice versa of course.
You will also be able to share your team with other accounts. To make this conveniently available, we have chosen to make this first available in the desktop environment. It makes transferring teams possible. For example, when you start coaching you can take over an existing team. Including all data.
Forgotten passwords
Logging in becomes easier anyway. We will use 'magic links' to enable super secure login via your e-mail. This is to simplify the entire process around forgotten passwords. We know from experience that this happens to some coaches sometimes 😉 …
In short, a lot is about to happen! If you have any questions, let us know via the site! Or send an e-mail to support@coachamigo.nl.
Cheers!