Stay free or get Premium: that's the question!
Coach Amigo has been developed to follow your team in an easy and convenient way. You'll set up your players, build your team selection, and set up matches. During matches you easily register substitutions by dragging players on the pitch. This can also be done with the assistance of subs management, so that you can set up a balanced substitution schedule and receive a signal when you have planned to make the changes. And if you want, you can also treat the fans to a live report of the matches.
We see that all this simply makes coaching more fun and improves performance: that's why we believe that Coach Amigo should always be free for everyone to use. You will experience that a free team is packed with loads of features.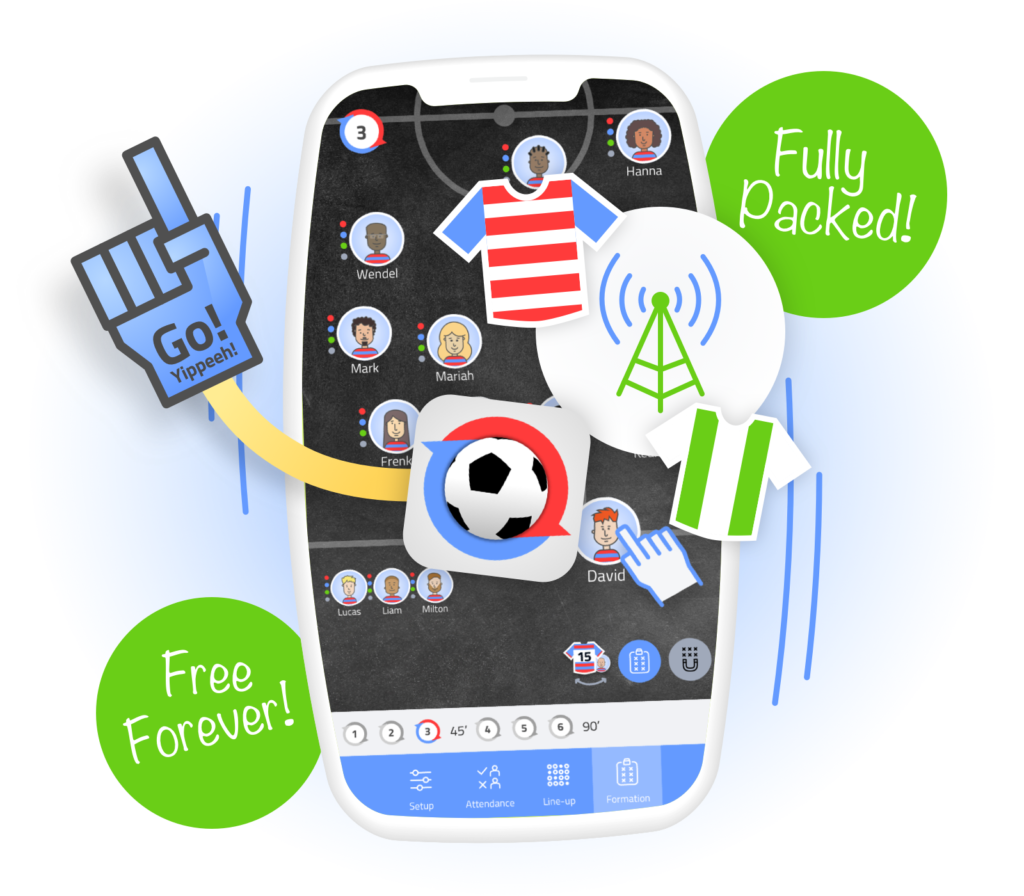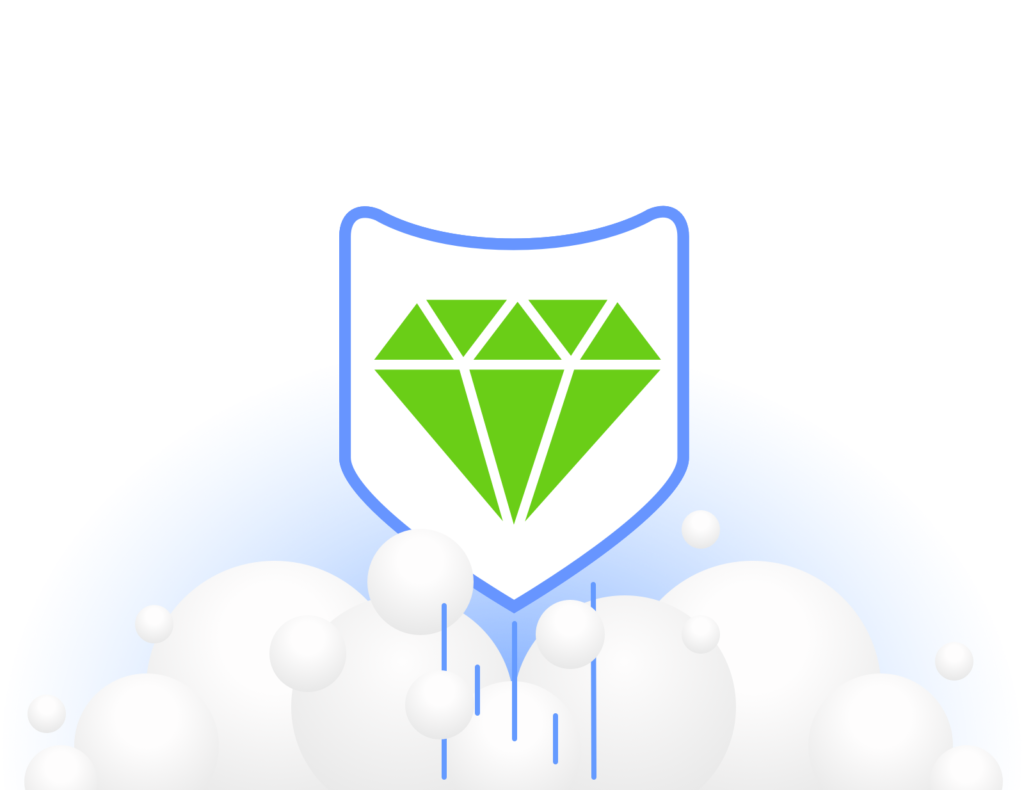 Premium: next level!
In addition to the free version, you can opt for a Premium subscription with a team. Certainly not a bad choice: because this way you get a stack of extra features and a lot of convenience.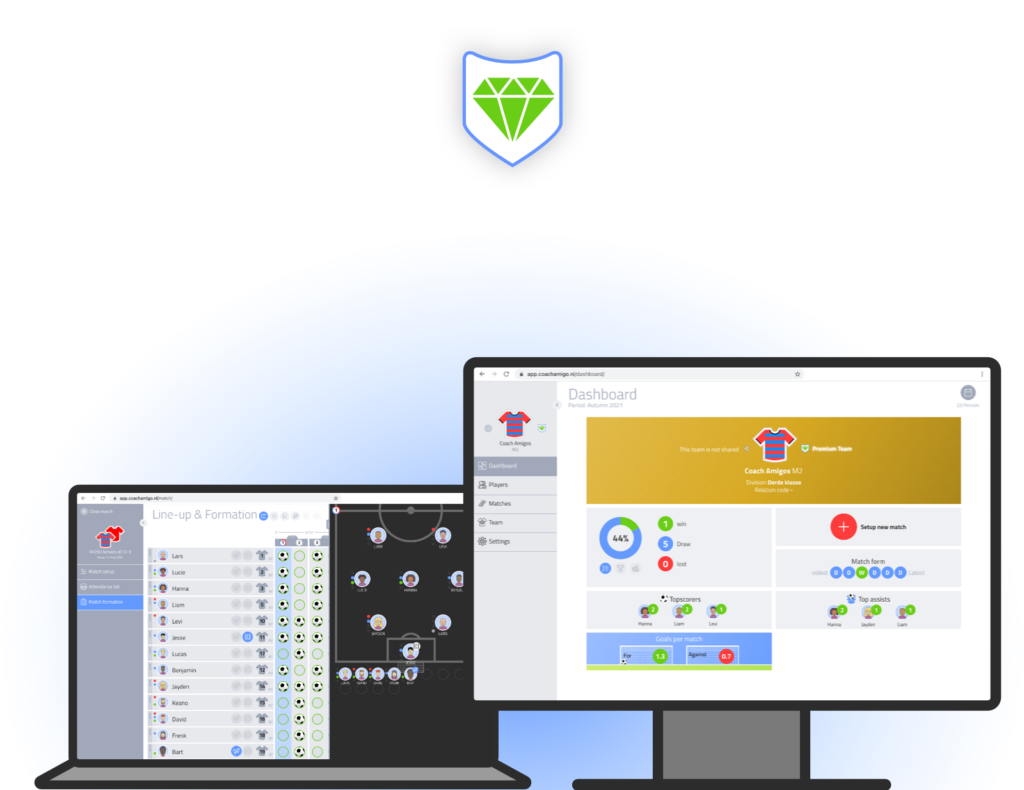 Work comfortably with the desktop version
A free team can make limited use of the desktop version. But thanks to your Premium subscription, you can go all out: work on the big screen with formations, substation schemes and save formations. Set up matches and easily adjust the timeline and events afterwards. It brings just that little bit more comfort to the life of a coach…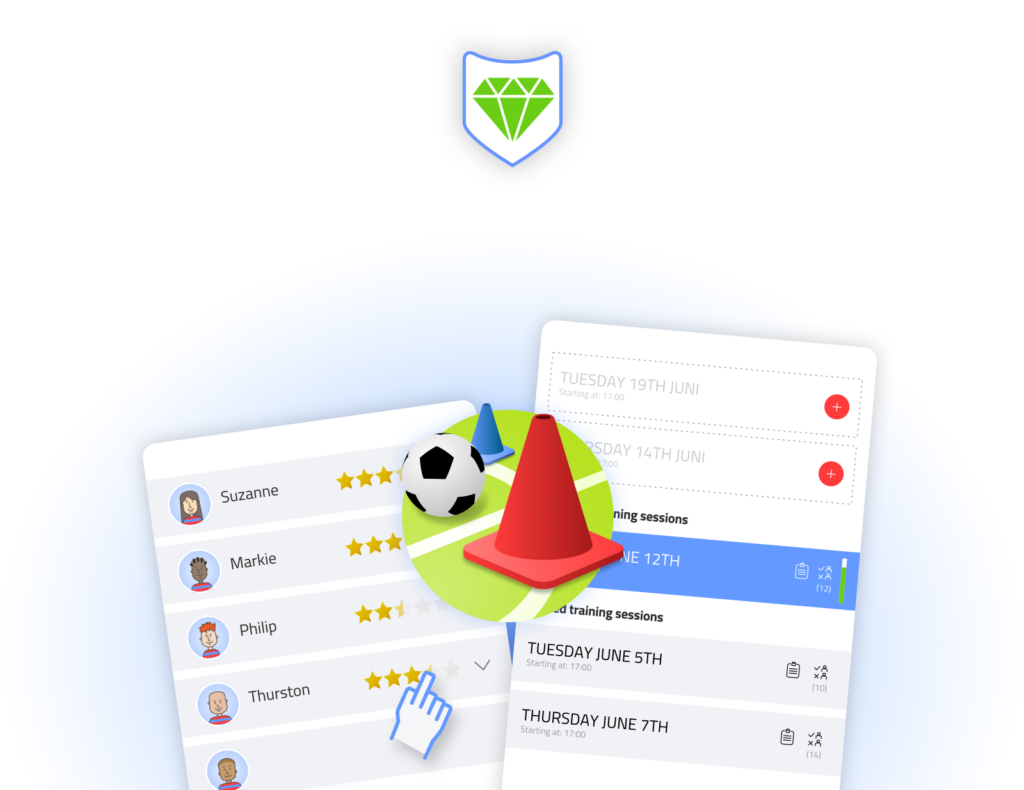 Training sessions
Create training selections. Start tracking attendance, giving ratings and view all statistics. It can be done in the training module within the mobile Coach Amigo app. A mode that will be further enhanced in the future, but will always be a free part of every Coach Amigo account that has purchased a Premium subscription.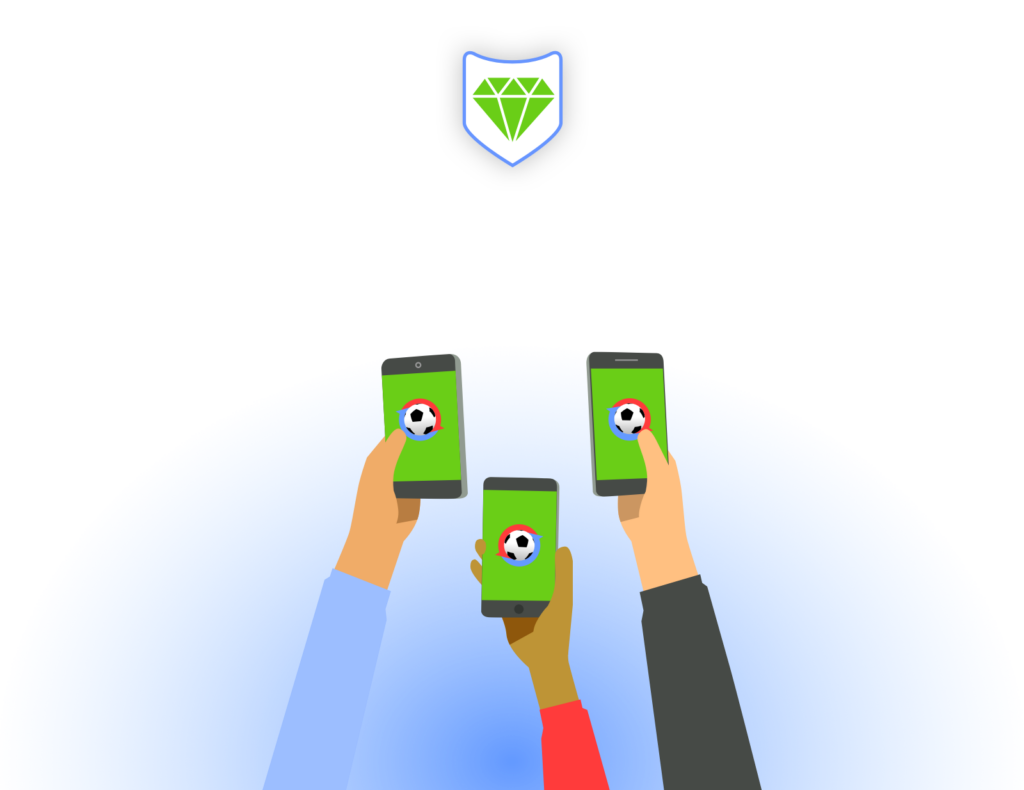 Share your team and work together
With a Premium team subscription you can also invite others to work together on the team. Those you invite will also be able to use the Premium features with the team. In this way you also make coaching real teamwork. What makes it really fun is that you can also work on the timeline (livestream) together during the match.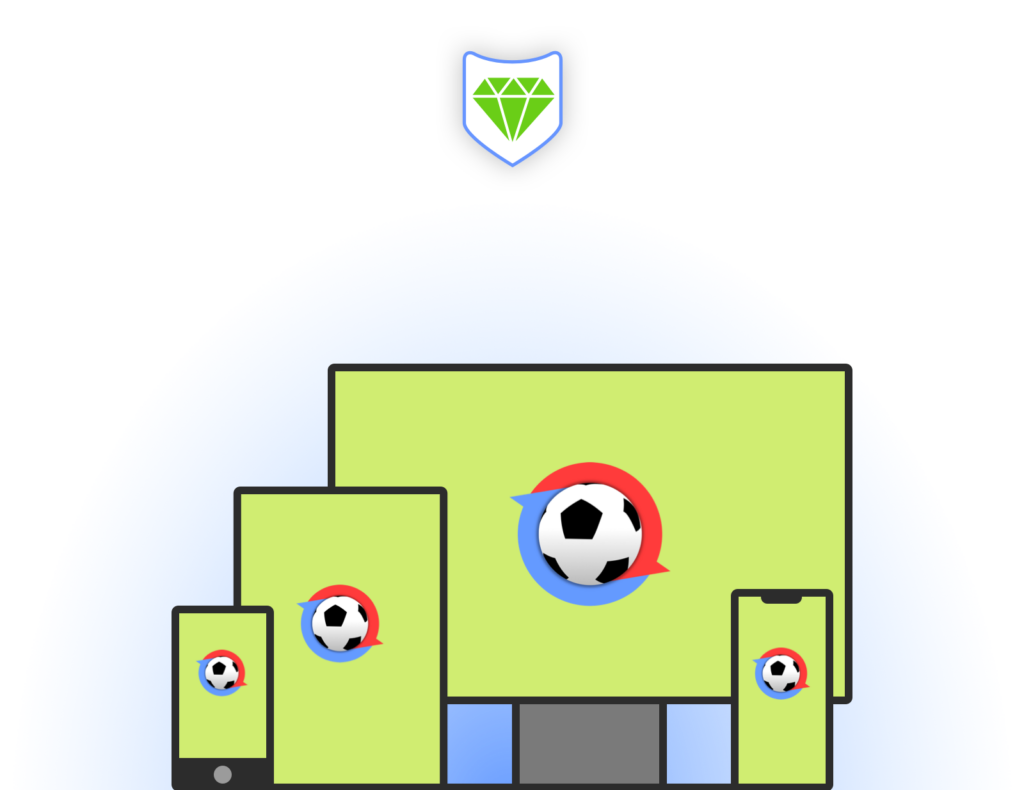 Login with multiple devices
With a Premium team subscription in your account, you also enjoy the convenience of staying logged in on all your devices at the same time. Compared to an account that does not have a Premium team subscription: here you can only be logged in on one device at a time.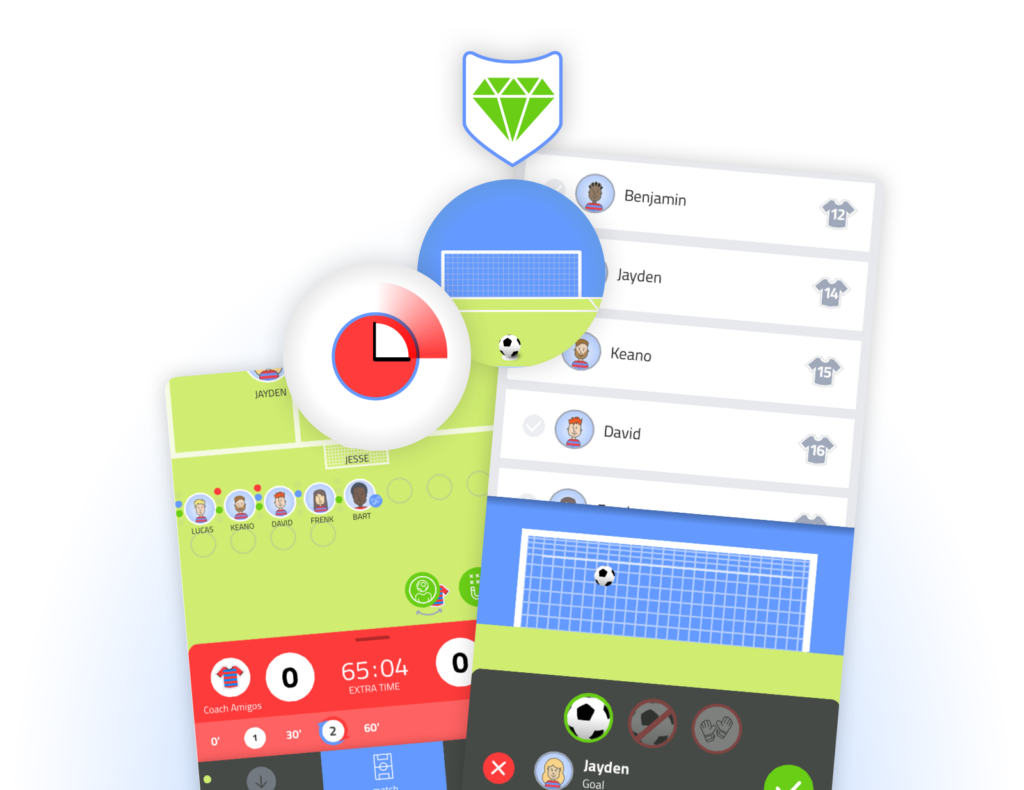 Extra time & penalty shootouts
The free version allows you to register matches flawlessly. But with a Premium subscription you can also set up and track extra time flawlessly. You can also register penalty shootouts. Whether they are for fun or really decisive in a cup match. It's all possible and on top of this: it also is streamed on the Livestreams for all fans!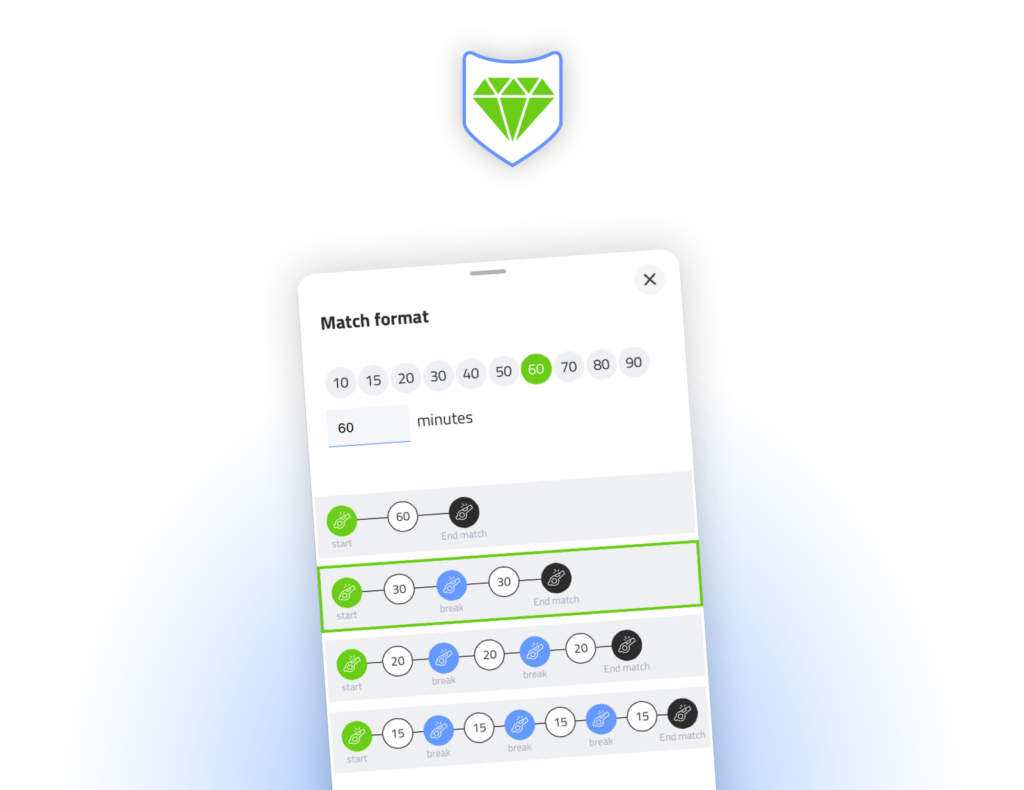 Extensive match setup
A free team is limited to setting up matches consisting of 2 halves. With a Premium team subscription you can flexibly set up a match from 1 up to 4 parts (halves). This way you can control all different match types: from tournament to youth league matches.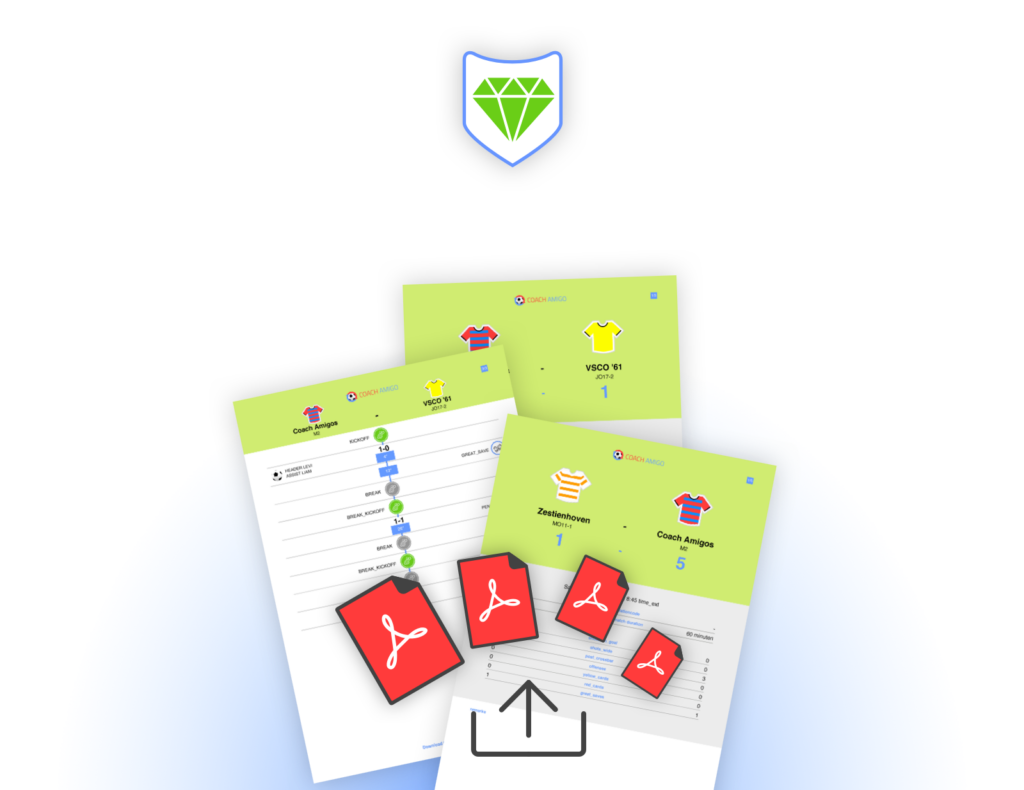 PDF-exports
With a Premium team subscription you're setup to generate super slick PDF's of played matches. These include all stats and full timeline with events.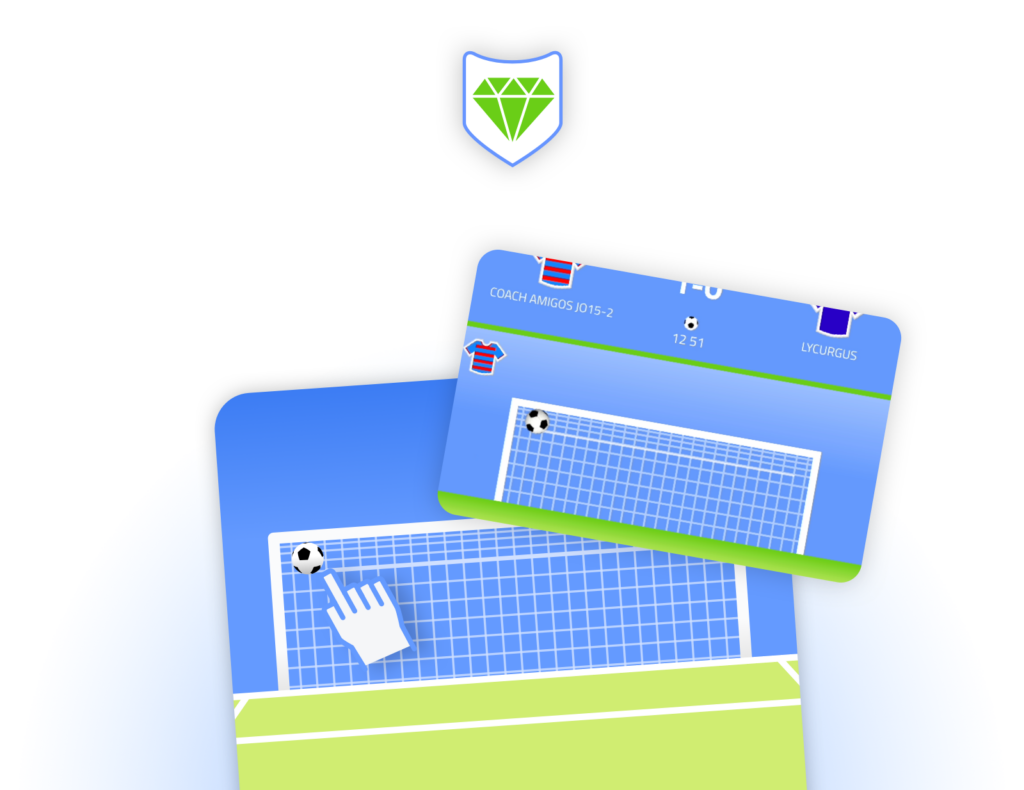 Visually indicate shot & goal position
When you add a goal on the timeline during a match, thanks to the Premium team subscription, you can smoothly indicate exactly where the ball entered the goal. But you can also provide shots with the exact position. Very intuitive, a lot of fun.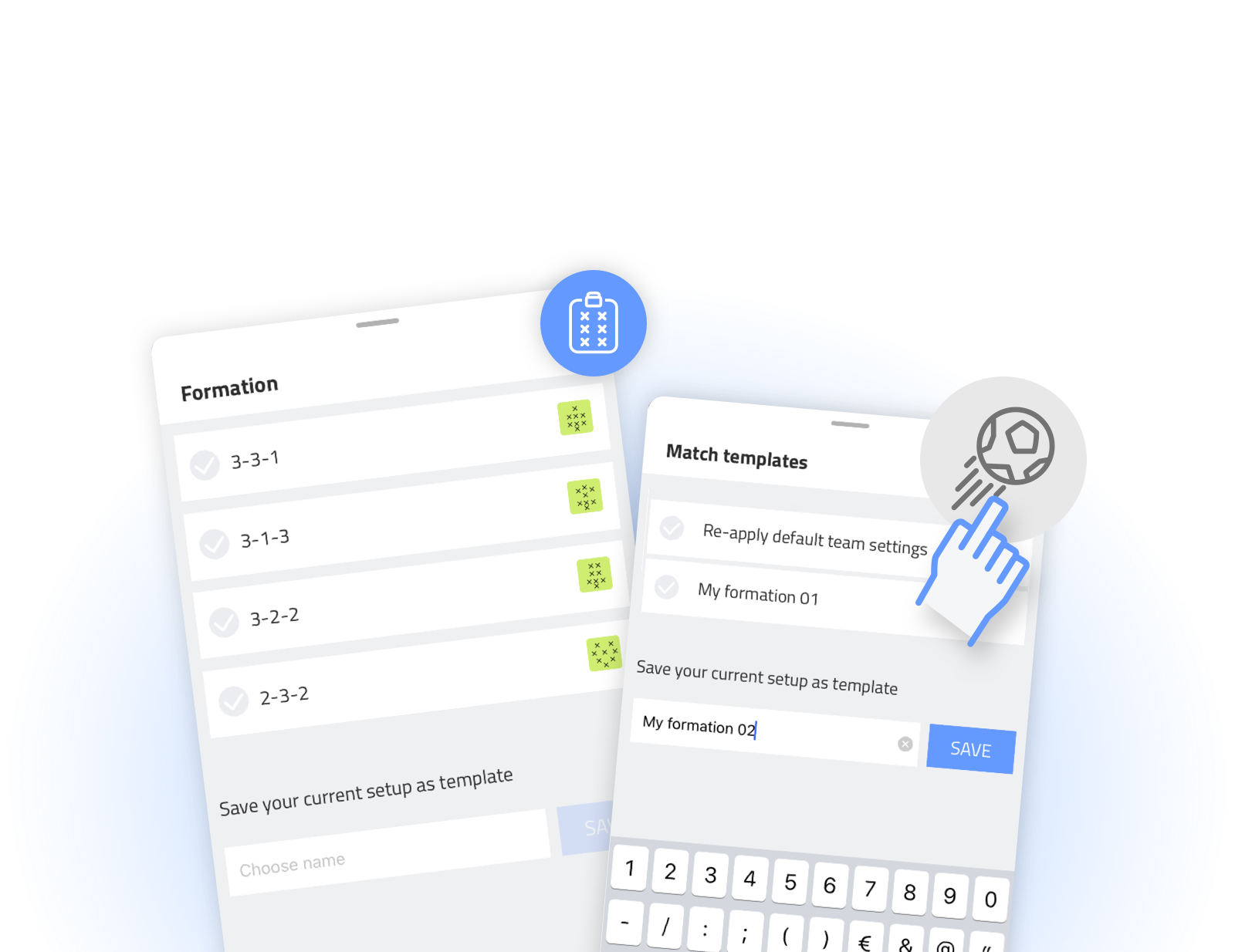 Save custom formations and complete match setups as templates
With a Premium team subscription you can create a template of a complete match. This way you can set up every new match super fast. You can also save the formations you create, from 6-3-1 to 1-5-4, and quickly conjure them up when you need them.