All features of Coach Amigo
| | Mobile | Desktop | Basic or Premium |
| --- | --- | --- | --- |
| General | - | - | |
| Also works without internet (online & offline) | ✓ | | Basic |
| Secure cloud storage | ✓ | ✓ | Basic |
| Data accessible worldwide | ✓ | ✓ | Basic |
| Log in easily and securely with Magic-Link | ✓ | ✓ | Basic |
| Log in on multiple devices at once | ✓ | ✓ | Premium |
| Transfer Premium subscription to another team | ✓ | ✓ | Premium |
| Trainer Amigo (Full Access) (see features) | ✓ | Coming up | Premium |
| Extensive team page for players/fans (see features) | ✓ | ✓ | Premium |
| | | | |
| Players & team(s) | | | |
| Manage player list (new/archive/delete) | ✓ | ✓ | Basic |
| Put together a team shirt yourself | ✓ | ✓ | Basic |
| Easily register attendance | ✓ | ✓ | Basic |
| Manage up to 3 teams | ✓ | ✓ | Basic |
| Manage more than 3 teams | ✓ | ✓ | Premium |
| Team sharing with other coaches and assistants | ✓ | ✓ | Premium |
| Match ratings for players and team | ✓ | ✓ | Premium |
| | | | |
| Prepare matches | | | |
| Handy calendar import (NL only) | ✓ | ✓ | Basic |
| Visually share line-up or starting formation | ✓ | ✓ | Premium |
| Choose existing match as template | ✓ | ✓ | Premium |
| Match set-up flexible 1 to 4 halves | ✓ | ✓ | Premium |
| Divide matches into periods (seasons, tournaments) | ✓ | ✓ | Basic |
| Many standard team formations available | ✓ | ✓ | Basic |
| Number of field players flexible 4 to 11 | ✓ | ✓ | Basic |
| Formations automatically based on jersey numbers | ✓ | ✓ | Premium |
| Save own formations | ✓ | ✓ | Premium |
| Match management (create, archive, delete) | ✓ | ✓ | Basic |
| PDF or JSON export | ✓ | ✓ | Premium |
| Futsal setting in matches | ✓ | ✓ | Premium |
| | | | |
| Play matches (live & edit afterwards) | | | |
| Register matches LIVE | ✓ | | Basic |
| Register and edit matches afterwards | ✓ | | Basic |
| Register and edit competition(s) afterwards (desktop) | | ✓ | Premium |
| Enter goals and assists easily | ✓ | ✓ | Basic |
| Enter (many) match events easily | ✓ | ✓ | Basic |
| Easily assign goals, assists and events to players | ✓ | ✓ | Basic |
| Visually indicate shot & goal position | ✓ | ✓ | Premium |
| Work together with others during LIVE matches | ✓ | | Premium |
| Extra time (LIVE only) | ✓ | | Premium |
| Penalty shoot-out (decisive or for fun) | ✓ | ✓ | Premium |
| Assigning Match Ratings | ✓ | ✓ | Premium |
| | | | |
| Livestreams | | | |
| Easily Share Livestream with Fans | ✓ | ✓ | Basic |
| Livestream privacy options (photos, formation) | ✓ | ✓ | Basic |
| 3D view of formation on Livestream | ✓ | ✓ | Premium |
| Share note(s) on Livestream | ✓ | ✓ | Basic |
| Dynamic display of goals and shots on Livestream | ✓ | ✓ | Premium |
| Audience: Livestream access on mobile & desktop devices | | | Basic |
| | | | |
| Substitution management | | | |
| Substitution management on (youth coaching) | ✓ | ✓ | Basic |
| Substitution management off (manual subs) | ✓ | ✓ | Basic |
| Setting up a substitution scheme (divide playtime fairly) | ✓ | ✓ | Basic |
| Notifications for planned substitution moments | ✓ | | Basic |
| Visual overview at substitution moments (subs in, subs out) | ✓ | | Basic |
| View real-time playing minutes | ✓ | | Premium |
| | | | |
| Statistics | | | |
| View stats by player | ✓ | ✓ | Basic |
| View team stats | ✓ | ✓ | Basic |
| Combine statistics multiple periods | ✓ | ✓ | Basic |
| Viewing playing time per player in team overview | ✓ | ✓ | Basic |
| Goal scorers & assists overview | ✓ | ✓ | Basic |
| Overview of all events per team | ✓ | ✓ | Basic |
| Overview all events per player | ✓ | ✓ | Basic |
| Match ratings overview per team (ratings) | ✓ | ✓ | Premium |
| Match ratings overview per player (ratings) | ✓ | ✓ | Premium |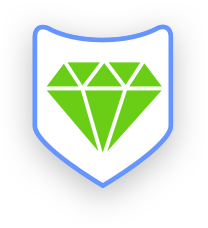 Make your team Premium
To make your team Premium you need to be logged in to the app (Desktop, iOS or Android). You can then press the 'Take Premium' button in any app environment. If you also want to make another team Premium, activate this other team and start the process again.
Transfer Premium team subscription
Within your account you can transfer a Premium team subscription to another team (1x per month). Start here if you want to request this.