The trainer's app
Start managing and tracking all your training sessions easily. Thanks to an inventive and intuitive rating system, you can keep track of the progress of your players. Create multiple training selections and schedule training sessions with ease thanks to the unique forecast function. Trainer Amigo just makes you happy amigo! Ready for the next workout, trainer?
Download Trainer Amigo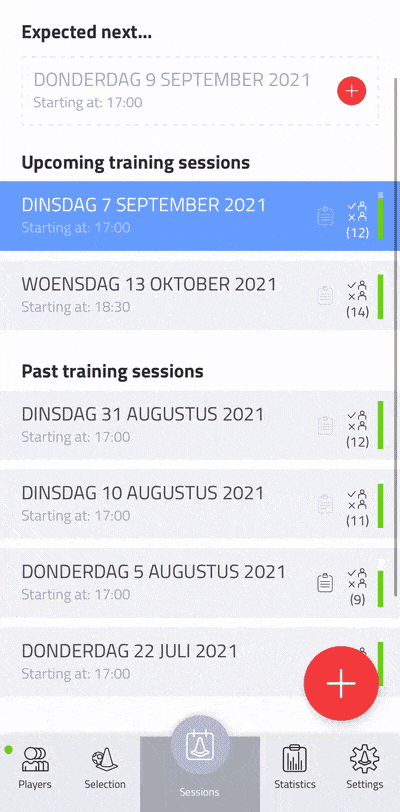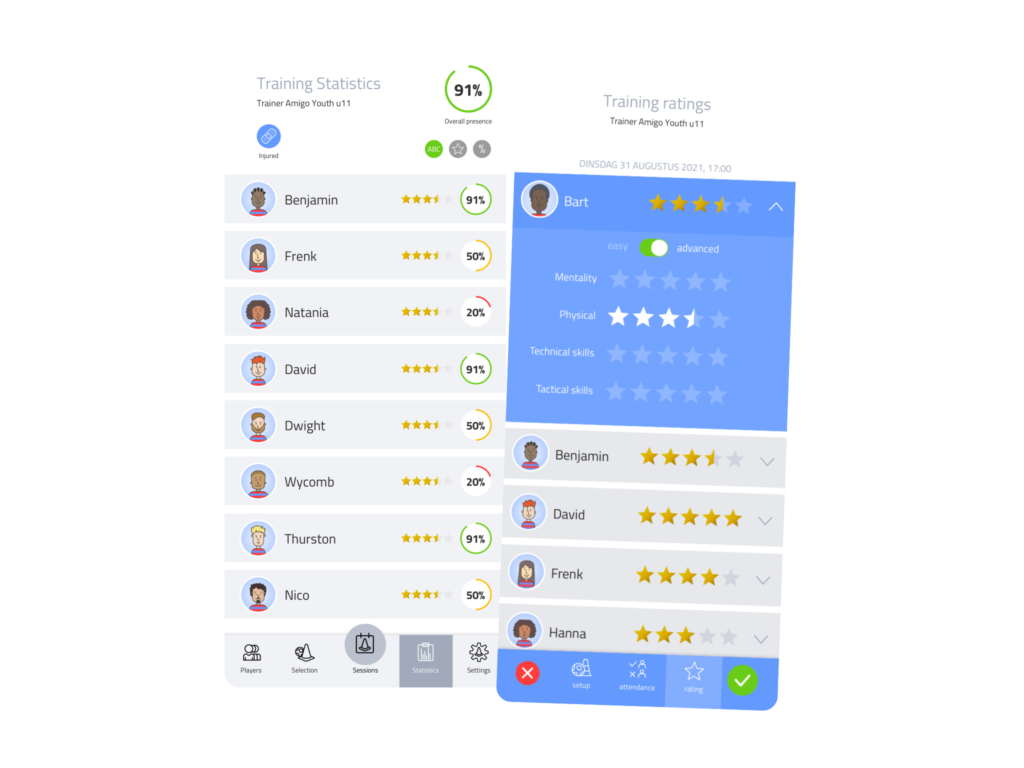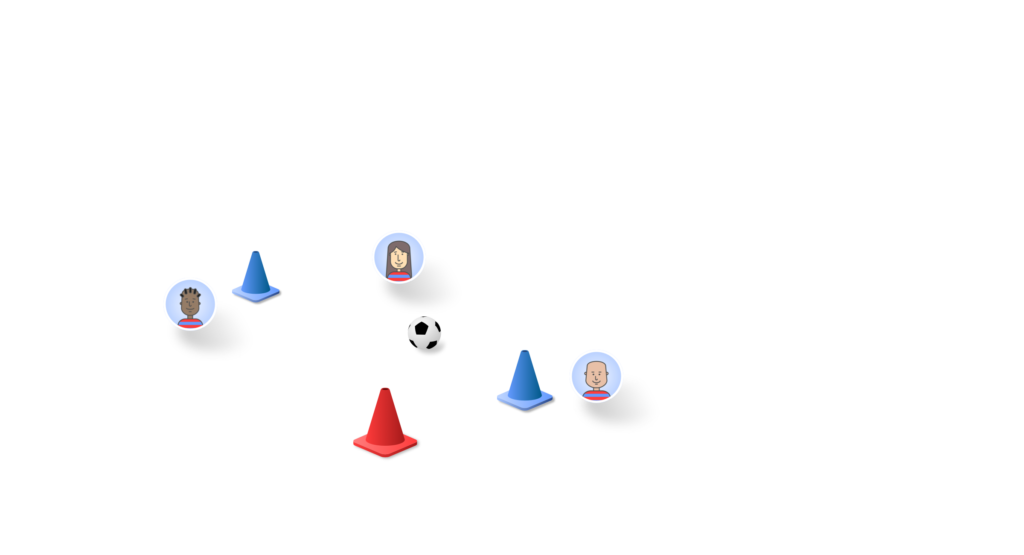 Follow the progress of your players closely
During or after the training you assign ratings very quickly. Simply press the stars next to everyone's name and that's it. Do you want to work in a more refined way? We've got you covered: you can value mentality, physical, technical and tactical skills. And the best part is that everything is presented clearly to you in a beautiful overview of statistics.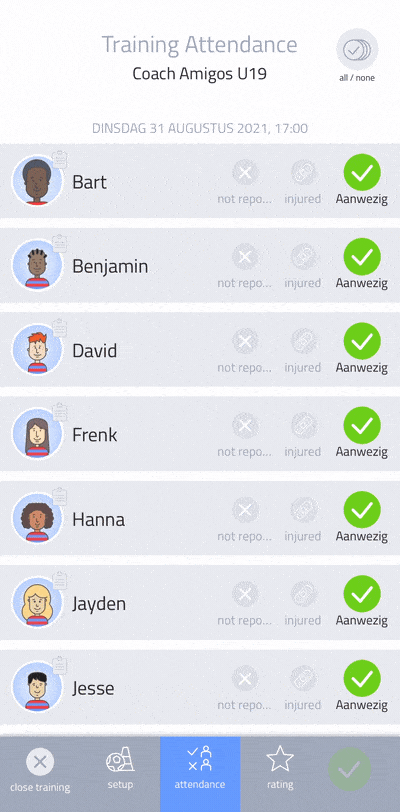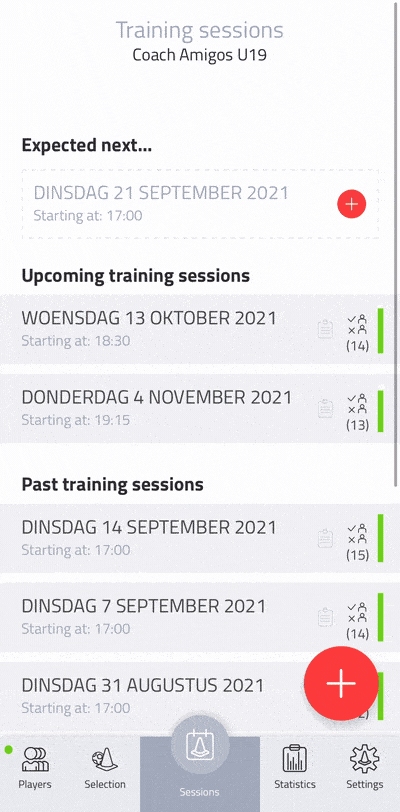 Tracking attendance: easy.
The attendance list lets you quickly register who is coming and who is absent. And if a player did not sign off, you can easily indicate this. You can also add a note to a player if you want. And here, too, everything is clearly presented to you in the statistics overview.
Clear Statistics
All collected data from the training sessions are presented in a clear manner. View the average attendance, as well as details per player. You can rank players by using the filters: alphabetically, rating, attendance. This way you stay well informed and you make the right decisions.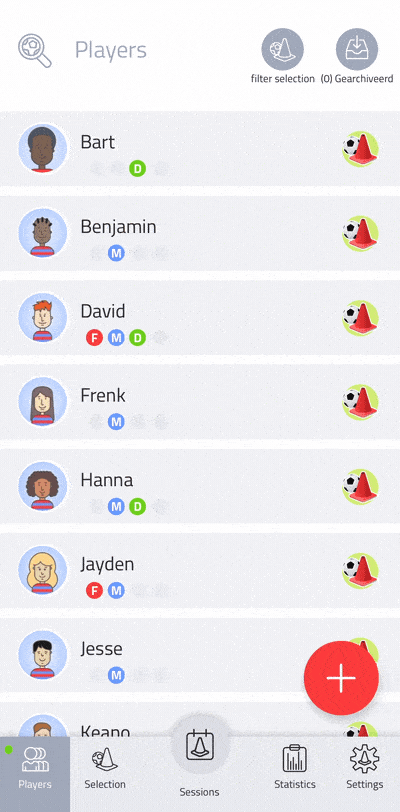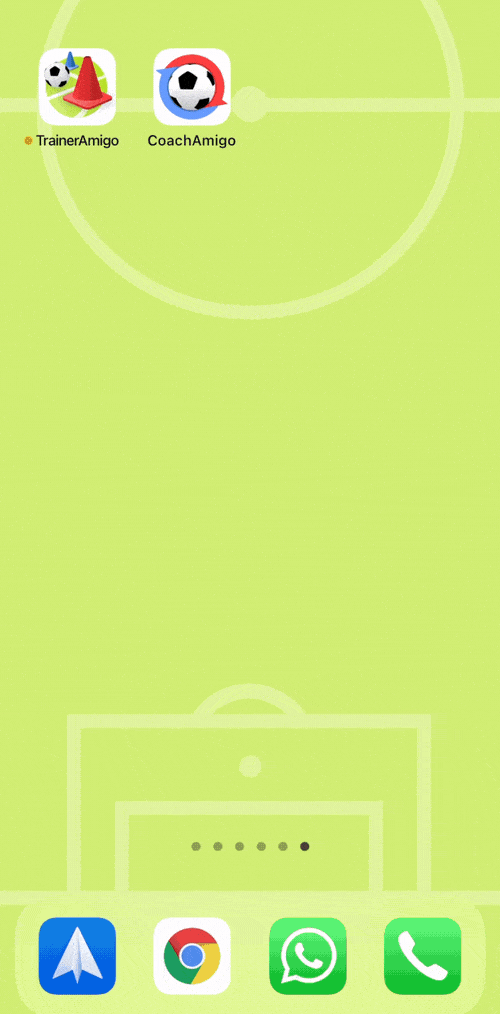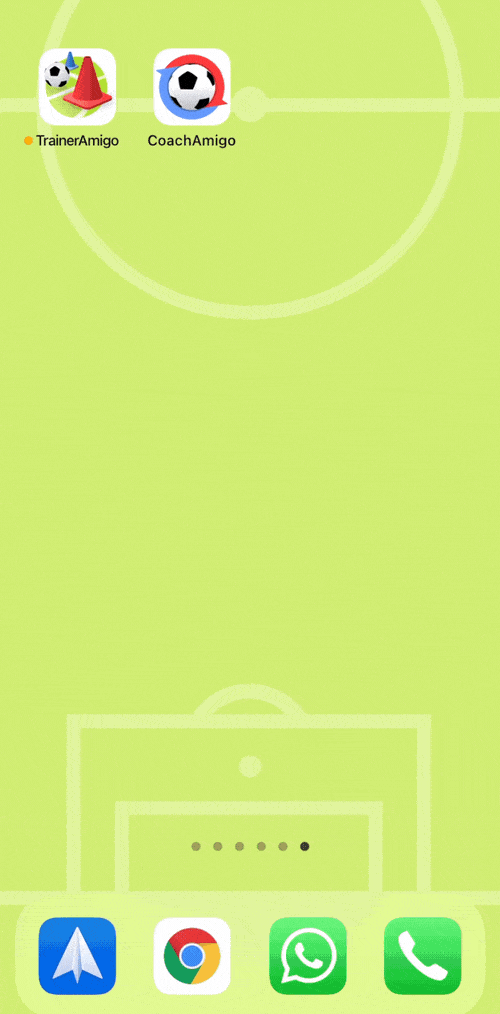 Log in with your Coach Amigo account
Trainer Amigo works seamlessly with Coach Amigo: with the same account (and therefore players) you log in to both apps. Trainer Amigo is free for the first 14 days (Full Access (1 year) for only €9.99).
Good to know: Trainer Amigo Full Access is free if you've purchased a Premium team in your Coach Amigo account.
You're not a Coach Amigo user or don't have a Premium team? No problem, you can use Trainer Amigo completely independently (and for every sport imaginable).