Archive and delete matches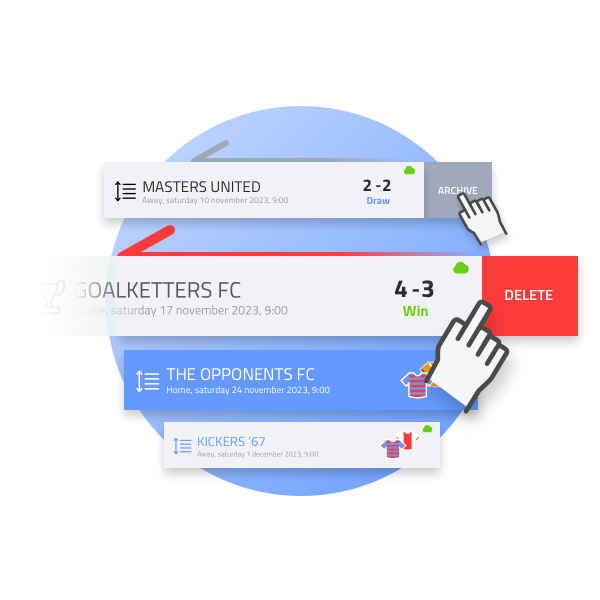 The match overview
By pressing the 'matches' button you will get an overview of all the matches your team has played and still has to play.

Switch between 'matches' and 'archived'

At the top of the list of matches you'll find the buttons 'matches' and 'archived'. Press 'archived' to see the list of archived matches. Archived matches still count in the statistics of the current period. By archiving matches you keep the list of matches more organized.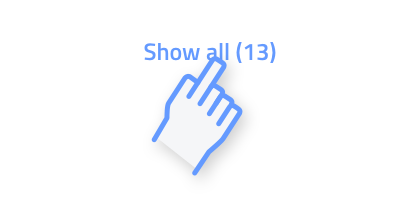 The matches played are shown first. Initially you will see 3, press 'show all' to see the full list of matches played. The numbers in parentheses indicate how many matches this section contains.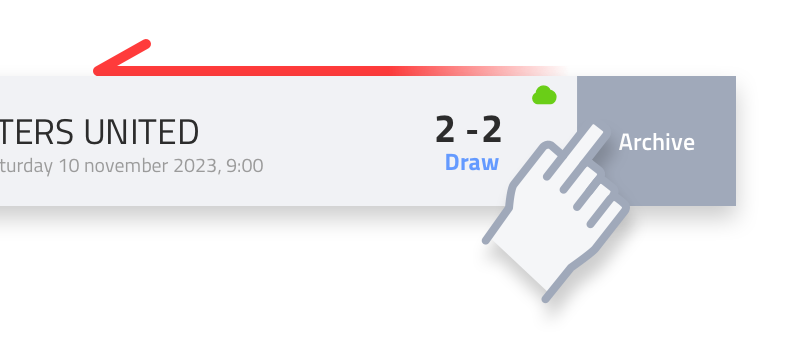 Archive a match
You can archive a match by swiping your finger to the left on the match banner. The 'archive' button will now appear. When you press this now, the match will be moved to the list of archived matches. The match still counts in the statistics.
By the way, you can immediately delete a match that has not yet been played!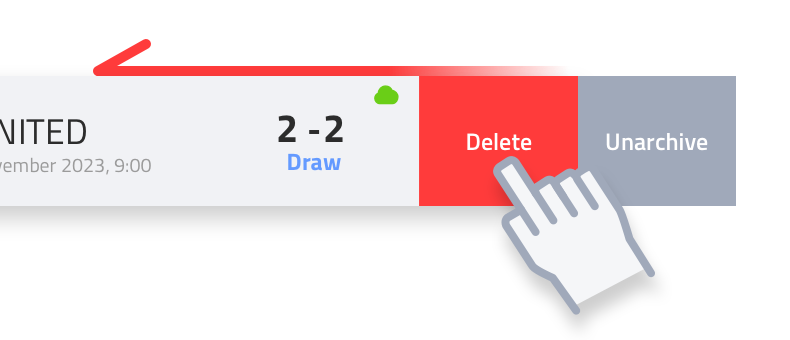 Delete a match
A match can only be deleted when it is archived. At the top of the screen, switch to the list of archived matches. Swipe your finger left on the match you want to delete. Now the buttons 'delete' and 'unarchive' appear. Press 'delete' and the match will disappear forever. It will no longer count in the statistics.
You can also send a match back to the match overview by pressing 'remove from archive'.

Match status (cloud)
You can see the status of a match on the servers by the color of the little cloud. Green means that the match is fully in sync with our servers. Blue indicates that the match is in sync, but that a change from the server has come through (so you can see at a glance which matches have been modified). A gray cloud means that the match is only local and has not yet been synchronized with the servers.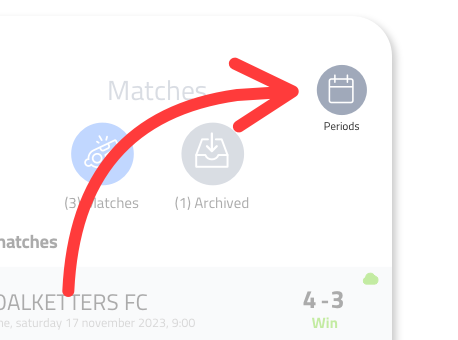 Periods
It is practical and easy to collect matches in 'periods', such as a new season or a tournament. Thanks to the use of periods, you keep an overview and you can view statistics separately. Read more about periods here.