Substitution Management
(Coach Amigo version 3.0: substitutions are no longer automatically implemented. Subs will only be carried out when you press the OK button.)

If you want to divide playing time (evenly), you can use substitution management. If activated Coach Amigo will show you the substitutions that you have thought up in advance during the match. You will also receive handy notifications when the substitutions which you have planned are approaching. It is up to you if and when you actually want to implement these changes.
Substitution management during the match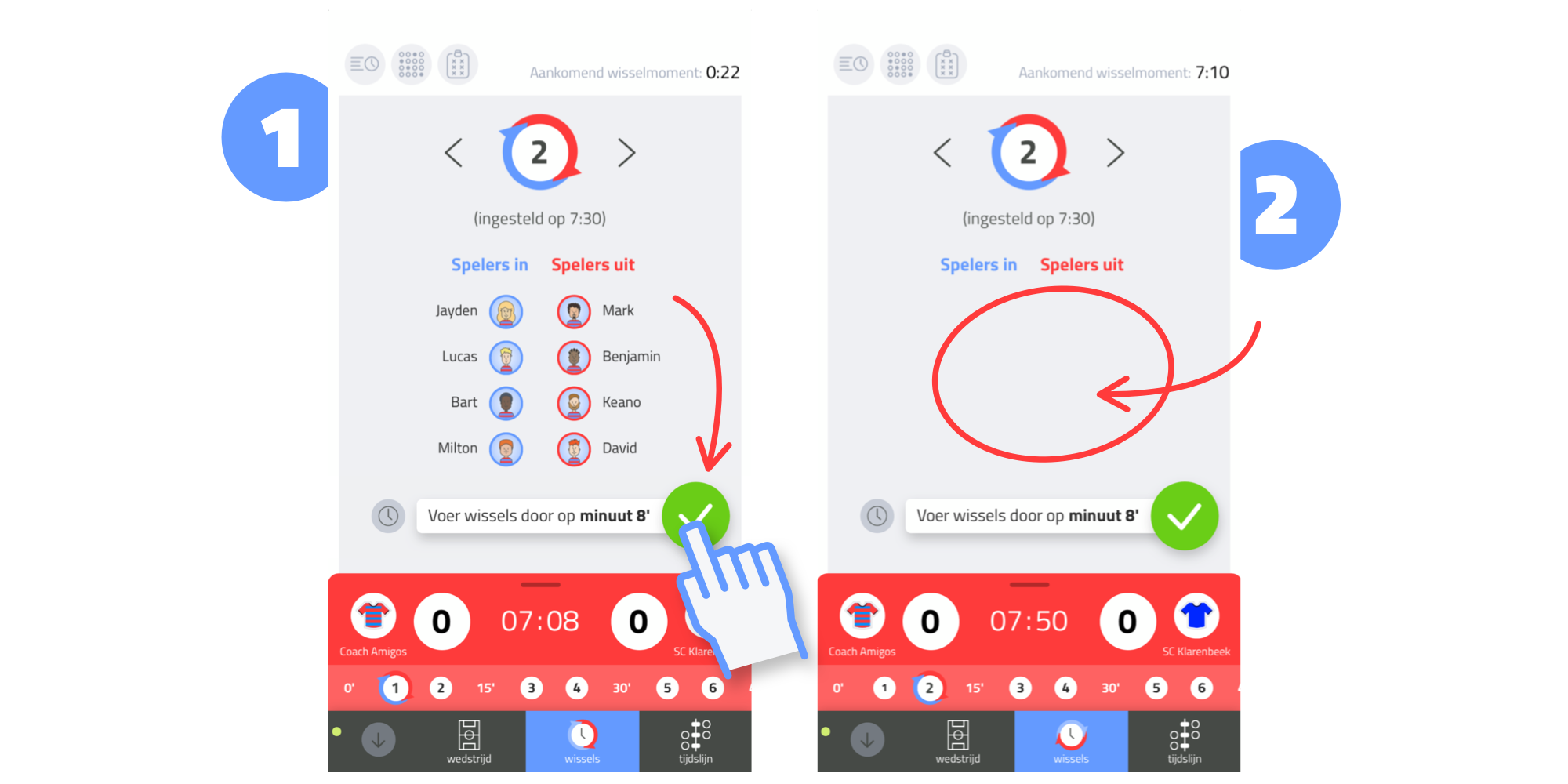 Press the button and the substitutions will be implemented!
During the substitution moment you can actually implement the planned substitution(s) by pressing OK (green tick). In this way, the players of the new player block will actually be placed on the match pitch. You will be notified when the next subs moment is coming.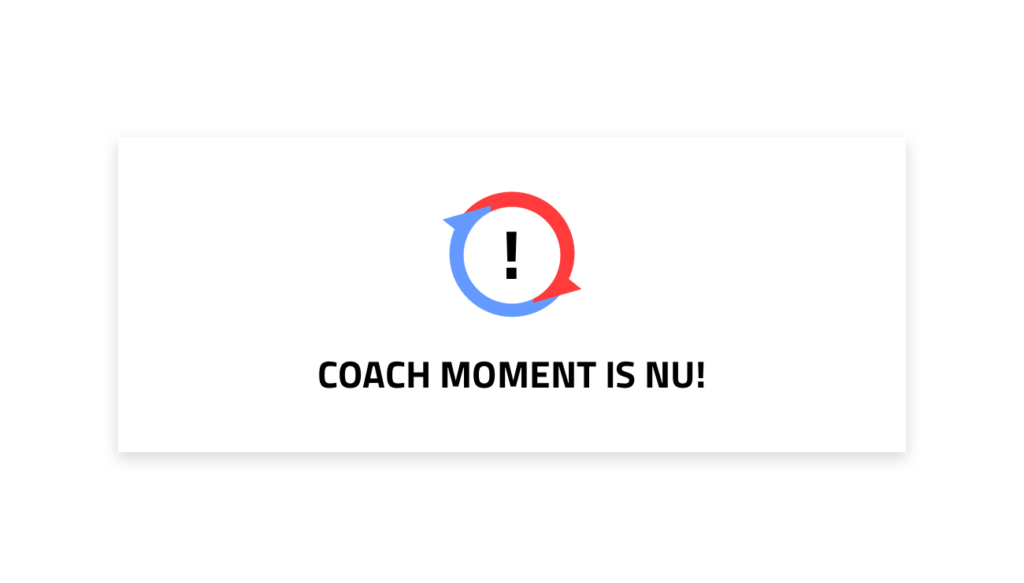 Signal: coach moment coming up!
Coach Amigo gives a signal 1 minute in advance so that you and your players have plenty of time to get ready.

Substitution moment during the match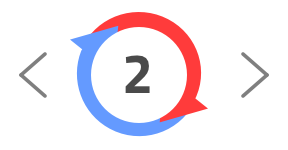 During the match you will receive a signal when a subs moment is approaching. Coach Amigo will automatically lead you to the 'substitutes' menu where you can implement the next player block. The next player block can be recognized by the blue-red arrows.

When the 'Substitutions' menu opens, the current playing minute is used as the moment at which you will implement the substitutions on the timeline. You can adjust this by pressing the clock.
Make substitutions: the players are placed on the pitch!

Subs moment during a break
During the break you can implement the next player block. After implementation you will see the substitutions placed on the pitch. Everything is now ready for the next part of the match. Substitutes are not posted on the timeline until you restart the match. This way you can make (extra) changes if you wish.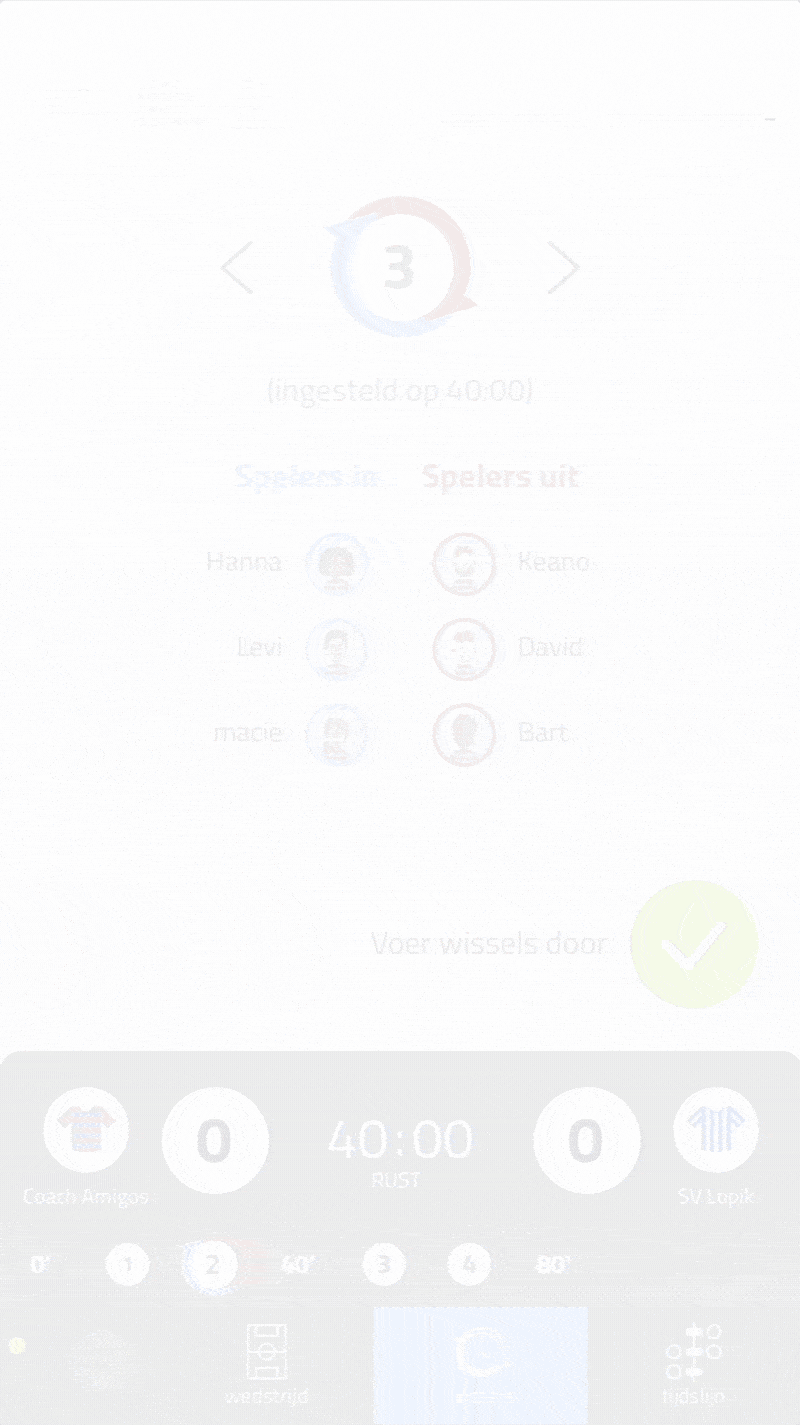 The moment of substitution during the break: implement the planned substitutions.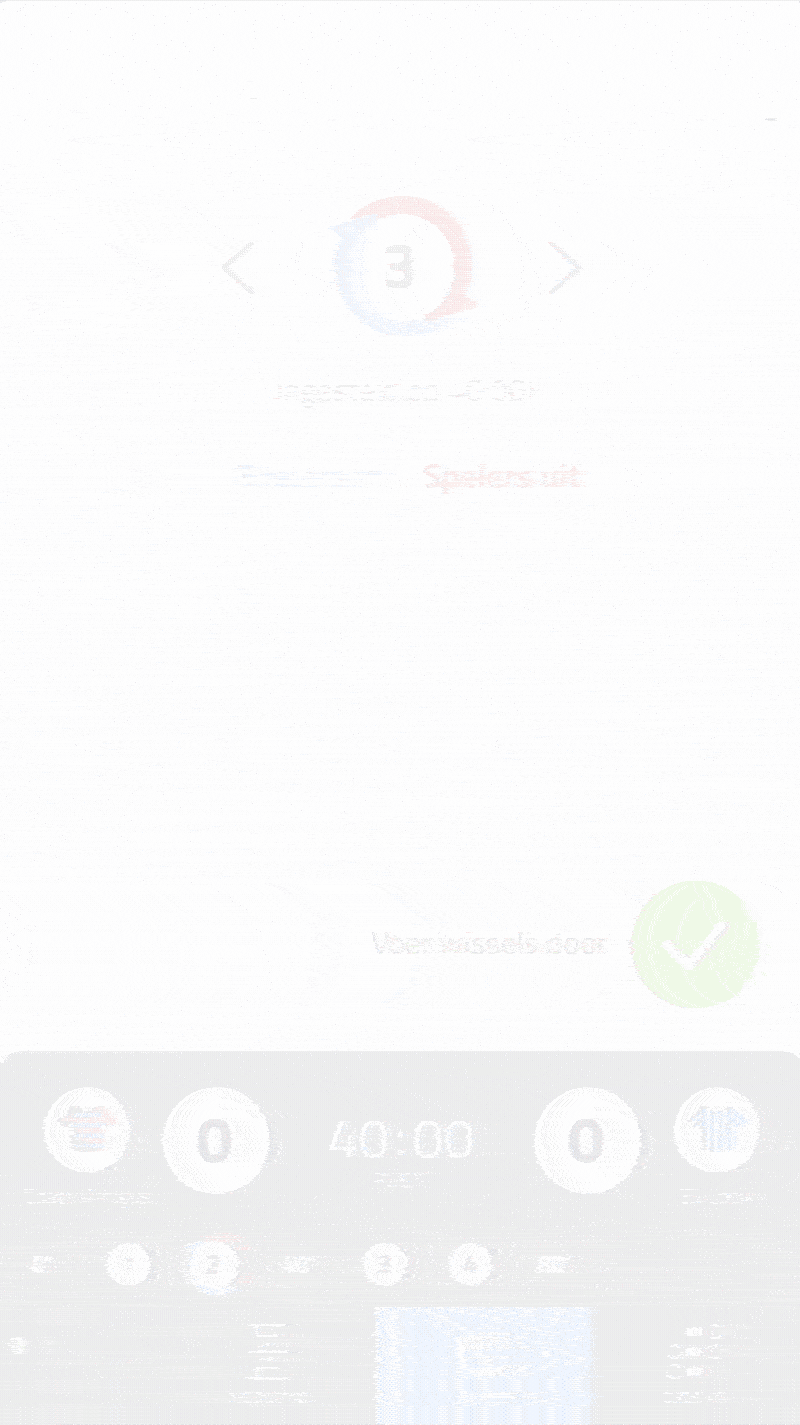 The substitutions will not be visible on the timeline until the match is restarted.